Mini vs. Traditional Tummy Tuck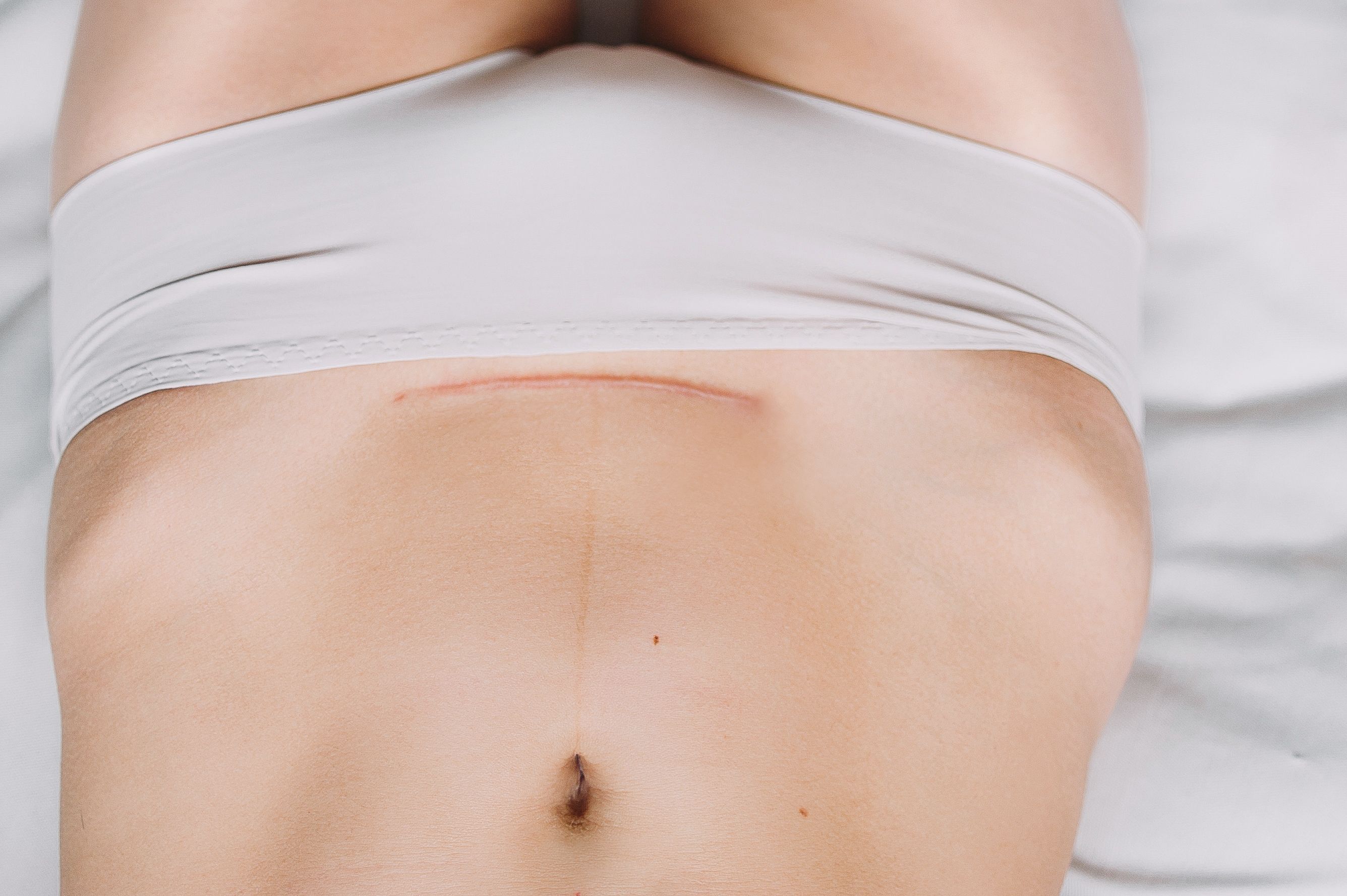 Patients who have excess, loose skin on the abdomen can benefit from a tummy tuck at our Tijuana, MX practice. The tummy tuck procedure tightens loose skin to produce smoother abdominal contours.
There are different tummy tuck techniques that can be performed, including a traditional or mini tummy tuck. Here, our team at Tijuana Bariatrics discusses the similarities and differences between a mini vs. traditional tummy tuck.
What Is a Traditional Tummy Tuck?
A traditional tummy tuck targets the upper and lower abdominal areas. During this treatment, extra skin is removed, the abdominal muscles are tightened, and the skin is tightened.
This procedure is an excellent option for excess skin that results from pregnancy or significant weight loss.
What Is a Mini Tummy Tuck?
A mini tummy tuck is less complex and invasive than its traditional counterpart. For this reason, many patients would prefer to undergo this procedure. However, it is important to understand that a mini tummy tuck targets only the lower abdomen.
This treatment is usually reserved for patients without a tremendous amount of excess skin or an excessively protruding abdominal wall. Often, patients who notice age-related sagging can benefit from a mini tummy tuck.
Primary Differences between a Mini and Traditional Tummy Tuck
Now that we have briefly reviewed the basics of the traditional and mini tummy tuck, we will examine the major differences between these procedures. There are four factors that differentiate between these methods: incision length, possible areas of correction, the belly button, and healing time.
Incision Length
One of the most significant differences between a mini and traditional tummy tuck is the length of the incision. While a full tummy tuck incision will run from hip to hip, a mini tummy tuck incision will be much shorter, although it is typically placed in the same area, just above the pubic bone.
Possible Areas of Correction
A full tummy tuck addresses the upper and lower portions of the abdomen. Therefore, muscle repair is performed from the ribs all the way down to the pubic area.
Conversely, a mini tummy tuck only corrects the skin and muscles below the belly button. If you desire more comprehensive results, a full tummy tuck might be more suitable.
Belly Button
A full tummy tuck is so extensive that the belly button must be relocated during the procedure. During a mini tummy tuck, however, the navel is left fully intact. This eliminates the possibility of any scarring around the belly button.
Healing and Recovery Time
Because a mini tummy tuck is less invasive, it requires a shorter recovery time. While patients recovering from a full tummy tuck may need 10 or more days to return to work, those who completed a mini tummy tuck typically only require about a week of downtime.
Contact Us to Learn More
If you are considering a tummy tuck procedure, schedule a visit at our practice to determine which type of procedure will most appropriately address your needs. As always, our skilled and knowledgeable team is standing by to answer any questions you may have regarding treatment. To speak to a team member, or to schedule an appointment, contact us online or call us at (800) 308-3607.
Related to This