Excess Skin after Gastric Sleeve Surgery: What Patients Can Do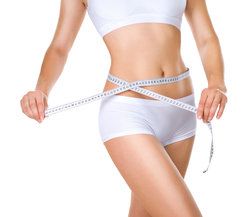 Our Tijuana weight loss surgery practice has helped numerous patients. Many times these patients undergo gastric sleeve surgery (sleeve gastrectomy), a safe and low-maintenance bariatric procedure that reduces caloric consumption and sensations of hunger.
As patients lose weight, they'll notice a number of changes to their body. One such change is loose skin. We'd like to consider this issue right now and what can be done to improve your appearance once you've lost all that weight.
Why do I have loose skin and stretch marks after losing weight?
As you gain weight, your skin stretches to accommodate the added body mass. When the weight is lost, your skin will shrink back a little bit but only so much. The result is stretch marks, loose skin, and excess folds in and around the body where the weight is lost.
Is there any way that these skin laxity issues can be prevented?
No. This is a natural part of major weight loss and is simply the basic nature of skin laxity.
Body Contouring Surgery Is the Key Solution
Given the amount of loose skin that you will likely have, using skin creams and other non-surgical and topical measures will have limited effect if any on the tightness and appearance of your skin. The ideal option to address these matters is body contouring surgery.
Body contouring surgery refers to various cosmetic surgery options that reduce the amount of loose skin in targeted areas in order to achieve a trimmer and slimmer frame.
Types of Body Contouring Procedures
There are many types of body contouring surgeries out there that target different parts of the body. These include:
Tummy Tuck - One of the most common and most well-known body contouring surgeries is the tummy tuck, which targets the lower abdominal area and the sides of the abdominal area.
Breast Lift/Male Breast Lift - The chest can sag after losing weight. Men and women often undergo breast/chest reduction surgery in order to improve the chest's appearance after weight loss.
Buttock Lift - The buttocks have a tendency to sag following major weight loss. The buttock lift will be able to restore a better shape and contour to the buttocks.
Thigh Lift - When drooping or sagging affects the thighs, a thigh lift is ideal for targeting issues with sagging that affect the inner, lower, upper, and outer thighs.
Arm Lift - Shoulders and triceps are commonly affected by major weight loss, which is why an arm lift is a good idea for improving body contour.
Neck Lift - The neckline can be adversely affected by major weight loss, leading to loose skin. A neck lift removes the loose skin of the neckline and improves overall facial appearance in the process.
Multiple surgeries can be combined in order to achieve a total body lift. This body lift will be carefully tailored to the needs of patients in order to ensure the best possible results.
Other Adjustments to Life After Weight Loss Surgery
Changes to your skin laxity and appearance are just one of the things that you can expect following weight loss surgery. We can discuss other adjustments that you need to make in more detail during the consultation process at our practice.
Learn More About Bariatric Surgery Options
If you would like to learn more about bariatric surgery and your many options out there for sculpting and reshaping your frame, be sure to contact our bariatric surgery center today.
Related to This