The time leading up to bariatric surgery is an exciting period. However, it is also critical to the success and safety of your treatment.
The Tijuana Bariatrics network of doctors can guide you through the process of preparing for bariatric surgery, so that you can achieve and maintain the best possible results.
Why is proper preparation important when it comes to bariatric surgery?
Watch
How the Preparation Process Begins
Pre-Surgical
Exercise Can Reduce Your Risk of Complications*
More Information About Preparing for Bariatric Surgery
Tijuana Bariatrics is committed to improving patients' lives with affordable weight loss procedures. We can help patients in preparing for bariatric surgery before their procedure in Tijuana, Mexico. In planning for your procedure, you may need lab work performed, and you will need to refrain from using tobacco or overindulging in alcohol. An exercise regimen will help you lose some weight prior to surgery, which, according to research, will help you lose more weight after your procedure. Establishing an exercise routine can also reduce the length of your surgery and recovery, while reducing the potential for complications and side effects. Perhaps most importantly, establishing healthy habits in preparation for bariatric surgery will help you maintain healthy habits and achieve the best results after your procedure.
Three to Six Months Before Surgery
You will need to schedule several weeks off of work for your recovery. Be sure that following surgery, you will have someone to help take care of you, as well as your children and animals. It is important to have a family member, friend, or caregiver with you for at least a week following your procedure. Make certain that your pantry is full of healthy foods, medications, and supplements you will need during the first few months. You should also begin designing a lifestyle to support your treatment goals by practicing healthy eating and regular exercise.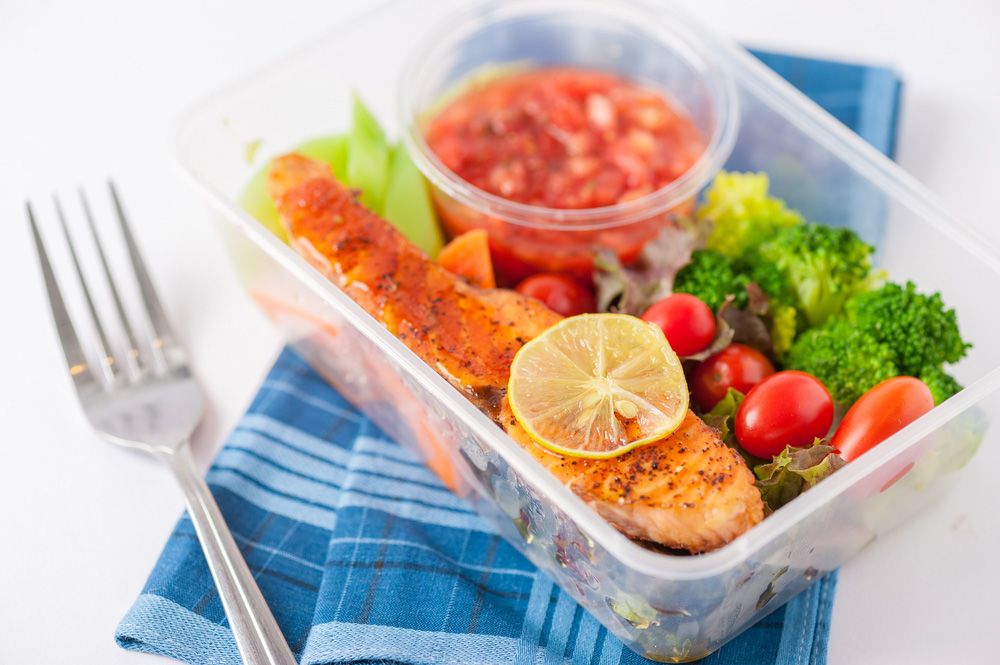 Diet and Eating
Following surgery, the nutritionist working with Tijuana Bariatrics will oversee your dietary choices. You will not be able to eat as much as you could before surgery. It is important that the foods you eat after your procedure are those with significant nutritious value, to support your recovery and ongoing health. Therefore, start eliminating junk food from your diet now. The foods you eat should be low in fat and high in protein. If you consume a diet rich in unhealthy foods, you risk suffering from malnutrition.
Overeating is counterproductive to bariatric surgery results, so it is important to retrain yourself not only what to eat, but how much to eat and when to stop eating.
Overeating is counterproductive to bariatric surgery results, so it is important to retrain yourself not only in what to eat, but how much to eat and when to stop eating. Additionally, avoid drinking anything with meals. After the procedure, you will be advised to drink beverages between meals instead of during them, so you do not fill up on liquids rather than foods. It is best to start this habit now, so you will be used to it after your procedure. A multivitamin taken daily, starting a few months prior to your procedure, will help your body adjust to processing supplements. After surgery, you will need to take supplements every day.
Exercise & Increasing Your Activity Level
Exercise for bariatric surgery patients can be one of the biggest hurdles to successful weight loss. Where the physical limitations imposed on the stomach by surgery make dieting easier, exercise can oftentimes be overlooked. If you are physically able to, exercising 30 minutes per day can reduce your risk for surgical complications. This will help jumpstart pre-surgery weight loss, as well as post-surgery habits that will help you maintain a healthy weight. Simply walking is often a good place to start.
Why Does Exercise Matter?
Exercise is one of the most reliable methods of losing weight and improving your health. While bariatric surgery has a significant impact on weight loss, an operation alone cannot keep weight off for the long-term. Patients have to support the surgery with other lifestyle changes or they may regain weight.
However, starting an exercise routine right after surgery can be hard. The best way to make it a permanent part of your life is to start before your procedure. The sooner you start exercising on a regular basis, the easier it will be to maintain after surgery.
Starting your exercise routine early also has a number of other benefits:
Fewer complications: In general, patients who are in better health report far fewer physical issues after surgery. Improved cardiovascular health boosts the immune system, which supports faster healing.
Maximized weight loss: A number of studies have shown that a regular exercise routine is one of the surest ways to predict a successful bariatric surgery.
Improved mental health: Oftentimes, regular exercise translates to increased mental sharpness, improved motivation, and greater confidence in your appearance.
How Should I Start Exercising?
If you are not exercising regularly, it is important to start slow. In many cases, excess body weight places greater stress on your joints, which limits how much you can start off with. One of the easiest ways to begin is simply by increasing your overall activity during the day. Simple options include washing dishes by hand, parking farther away from a storefront, or taking the stairs instead of an elevator.
If you are not exercising regularly, it is important to start slow in order to minimize stress on your body.
Even with low-intensity exercises, you can improve your weight loss by keeping a few guidelines in mind:
Exercise regularly: Whatever type of exercise works best for you, it is essential that you practice it regularly. Patients should strive to exercise five to six days a week.
Emphasize aerobics: Easy to moderate aerobic exercises are one of the most effective types of exercise for weight loss. These activities emphasize endurance over intensity, and examples include walking, running, dancing, and kickboxing.
Listen to joint pain: While muscle soreness is expected, joint pain is not. If your joints start to bother you, find ways to modify the exercise so that pressure is decreased.
Vary your routine: Though aerobic exercise boosts weight loss, it is important to change up the types of exercise. Every four to six weeks, patients should switch their routine in order to focus on flexibility and strength training, as well.
As you start exercising more regularly, patients should consult their doctors on the best routine for their needs.
Contact Us Today
Every patient is unique, and we want to help you plan for a comfortable recovery after your bariatric surgery. Contact Tijuana Bariatrics today for answers to all of your questions, or for more information on what to expect before, during, and after weight loss surgeries